Blue Shield of California: Moving from fee-for-service to pay-for-performance forces players to get in line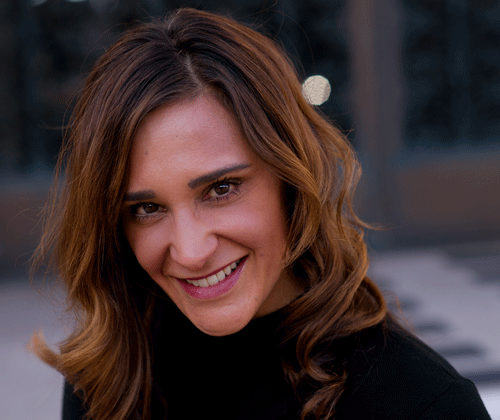 Prior to speaking at the 2016 Connected Health Summit, Angie Kalousek Ebrahimi, Senior Manager, Wellness Market Solutions at Blue Shield of California, provides insight on several key industry trends:
What's new in 2016 that keeps you upbeat/optimistic about the connected health market?
The ACA mandated that all health plans offer a CDC approved Diabetes Prevention Program to be available as a covered benefit to all members by Q4 2016. This is exciting because the CDC approved Diabetes Prevention Programs all utilize lifestyle medicine as their primary approach to prevent and reverse diabetes. Also many of the DPP vendors are integrating digital technology such as health trackers to aid in making these programs most effective. I look forward to seeing the evolution of these programs and how they render a positive outcome from a cost/benefit perspective.
What's the most effective strategy/approach you have seen that engages consumers for health and wellness behavioral changes?
Utilizing principles of behavioral economics such as incorporating defaults, framing messaging and utilizing the principle of loss aversion are proven to drive changes in behavior when used in conjunction with a wellness program. We have integrated these principles in our offerings and have seen significant improvements in both enrollment and engagement.
What do you anticipate to happen in 2017-2018 that would have the biggest impact on the connected health market?
Moving from Fee for Service to Pay for Performance is critical in forcing health plans, providers and administrators to get in line so that the best possible medical intervention is utilized. With the clinical evidence supporting lifestyle medicine, the industry will be more inclined to pay attention to such interventions as viable and often preferable for 1st line therapeutic intervention. This shift has the potential to improve outcomes and reduce costs.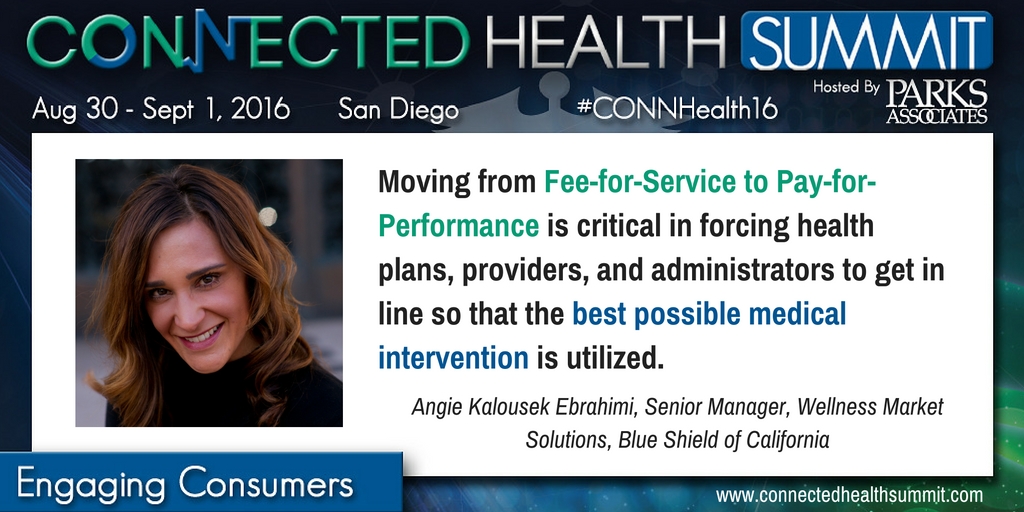 Angie will participate on the panel session "From Fee-for-Service to Pay-for-Performance: Success Stories" alongside speakers from Sentara Healthcare and Wellpepper on August 31, 2016.
For more information on how you can attend this session or the general conference, visit www.connectedhealthsummit.com.
Next: Multi-Tech Systems: It is clear that technology is rapidly bridging the gap between disease, doctor, and patient
Previous: Life365: The 'triple witching' keeps us upbeat about the connected health market

Comments
Be the first to leave a comment.
Post a Comment