Best Buy trying to attract new customers with new Connected Store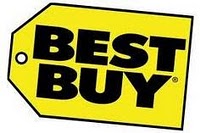 Best Buy has recently opened its first Connected Store in Richfield. The store has new additions in order to engage customers: a Genius Bar-like tech support center, called the Geek Squad Solution Central, employees with advice on pricey stoves, and rooms where home theater geeks can design their ultimate entertainment centers.
Best Buy's hope for the Connected stores is to emphasize high-end service in a smaller floor space. This is because Best Buy plans to close 50 big boxes across the country by the end of the year and open 100 small Best Buy Mobile and 50 Connected stores.
The company expects this new store format to retain their current shoppers and also attract new customers, especially ones willing to pay a premium price for products. As a result, Best Buy hopes it can offset some of the lost sales and profits from the traditional big boxes that will close.
According to industry analysts, the new Connected stores will only be successful with they can attract new customers who are willing to buy products and services from Best Buy over other competitors. However, these analysts are unsure if the new format will help Best Buy reverse its sales declines from other stores, such as Wal-Mart and Amazon, or if the Connected Store can erase the practice of showrooming, the practice of consumers examining store merchandise and then making the purchase from a competitor.
For more information, see the article, "Best Buy's Richfield store seeks to connect on new scale" by Thomas Lee.
Next: Amazon Adds Fuel to the (Kindle) Fire
Previous: The Necessity for Mobile Branded Data Services

Comments
Be the first to leave a comment.
Post a Comment