Avanquest and SoftAtHome Partner to Bring Parental Controls Elements to the RG
by | Oct. 21, 2010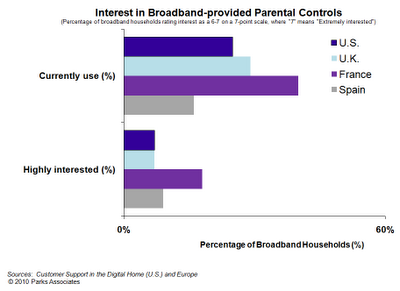 Avanquest Software and SoftAtHome have partnered to bring universal parental control capabilities to networking devices. With SoftAtHome's focus on residential gateway and set-top box software, this feature will apply parental controls to different types of home network devices, including smartphones, connected television, tablet computer, game console, and more.
We are already seeing strong uptake in broadband service provider-deployed parental controls software in Europe. From our Customer Support in the Digital Home: Europe study, we find that the French market leads others in current use and interest in these features. With multi-platform support, interest is likely to grow.
Next: It's ADB and not Netgem buying Pirelli Broadband
Previous: Quantenna gets a design win with Swisscom and NETGEAR

Comments
Be the first to leave a comment.
Post a Comment