Are Online Users Aware of OBA practices and the Choices Available to Them...
by | Feb. 15, 2012
...and do they care enough to take action? The Network Advertising Initiative (NAI) recently published findings on online behavioral advertising (OBA) awareness and opt-out levels. In August 2011, Parks Associates tested recall and response rates to self-regulatory efforts giving consumers the option to opt-out of OBA. In review of the NAI's findings, Parks Associates decided to compare their data to ours with aim to uncover changes in consumer behavior from mid-year to end of year 2011.
A high-level assessment of the data is as follows:


The analysis indicates, in general, online users are increasingly aware of OBA practices and the ch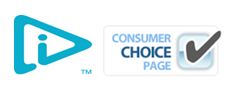 oices available to them. Despite growing awareness and voluntarily opt-out levels, Parks Associates research reveals few users, 19% of U.S. broadband households, claim to have ever seen one of the Digital Advertising Alliance (DAA) Advertising Option logos (as of August 2011). Even fewer online users, 5%, have ever clicked on the icons.
While the online industry supports self-regulatory efforts, the following data gives pause to industry initiatives to allow consumers to block personalized advertising campaigns. Over-one third of online users state that after clicking the icon they chose not to opt-out. Why? Get this - they want to receive ads that are customized to their product or service preference. What a novel idea. In addition, nearly one-third are simply do not care enough about the types of Internet ads they see to do so.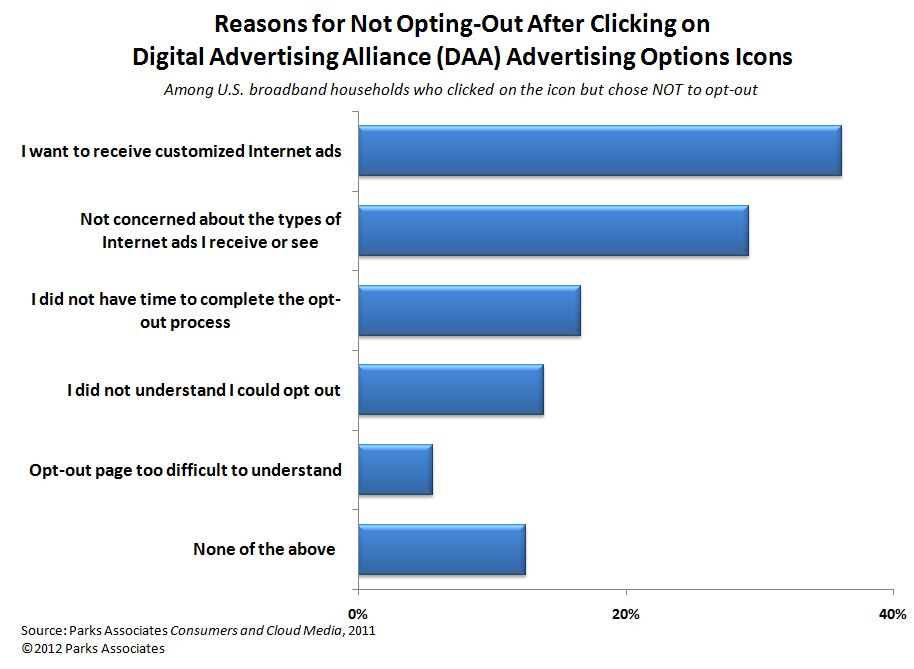 At present, few online users are concerned with OBA practices – at least not now. The rate to which attitudes change in the future is yet to be determined. Perhaps the DAA and its members should create and deploy an opt-in tool permitting consumers to choose to receive ads that are personally relevant and useful. The opt-in option could include special offers, coupons, free content, samples, etc. in exchange for doing so. Do you think consumer awareness and engagement with an opt-in tool (with incentives) would grow at a faster rate than the opt-out strategy?

Next: Introducing App EcoSystem Research Services
Previous: Second-screen Content and Ad Integration Will Take Off in 2012

Comments
Be the first to leave a comment.
Post a Comment