Apple Removes WikiLeaks Program From App Store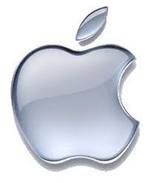 Apple Inc., a California-based consumer electronics giant said it had removed a program from its popular App Store that allowed users to view information from the WikiLeaks website, as well as its Twitter feed, using Apple's iPhone and iPad mobile devices.

WikiLeaks recently published a raft of U.S. diplomatic cables, prompting the ire of U.S. government. Apple isn't alone in cutting off access to WikiLeaks or halting business transactions with the group behind the website. Amazon.com Inc. shut down WikiLeaks' account on its Web servers, while eBay Inc. unit PayPal, Visa Inc. and MasterCard Inc. are preventing people from using their services to donate money to the group.

Apple, which voids the warranty of its products if unauthorized apps are loaded onto them, has a history of "disappearing" apps. Earlier this year, the company began removing adult-themed apps, even though it had already approved them for sale. It also approved – and then removed – a game called "Baby Shaker" that generated a raft of bad publicity for the company.

For the complete article, please click here.
Next: What
Previous: Sony Starts Music Service in U.K., Ireland

Comments
Be the first to leave a comment.
Post a Comment