360 Deep Dive: Today's Broadcast TV
TV antenna usage in US broadband households jumped to 25% in 2019 and is expected to grow as COVID-19 has kept consumers at home.
Content styles and genres grow and change, while business models and transmission technologies evolve and cause disruption, but nothing changes the end consumers' goal: to find video that they want to watch. Secondarily, consumers want to find that content in a manner that is affordable and easy.
With the increasing number of on-demand options available for consumers today, broadcast TV is facing more pressure than ever before. Yet new trends suggest that live TV is making a comeback, both online and over the air. On average, 40% of TV viewing comes from over-the-air channels for households that use a TV antenna.
360 Deep Dive: Today's Broadcast TV, a new study from Parks Associates, examines the demand for broadcast TV, including on pay TV, over-the-air, and online. It profiles consumers of live content and ownership of TVs and antennae among live TV viewers. By quantifying the change in live viewership over time, this study shows the shift in live content to online platforms and the role that live TV plays in the lives of connected consumers.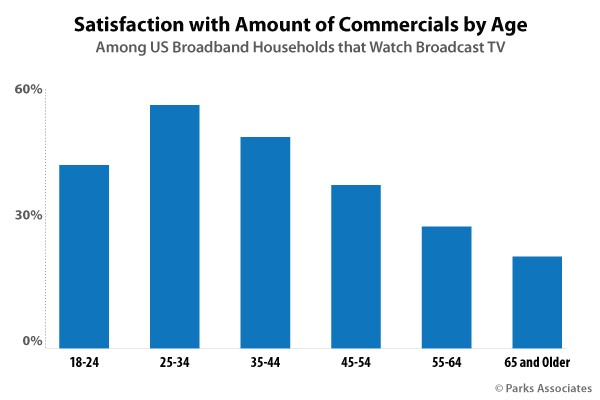 This study reports that only 51% of broadcast TV viewers exclusively use their pay-TV subscription to access content.
The report examines these key topics:
• What types of broadcast TV content are most popular
• How viewing per device usage varies by demographics
• How OTT content delivery has impacted broadcast TV
• Different access methods that affect broadcast viewing habits
Click here to view the Table of Contents or purchase now.
Next: Households with Children Are Powerful Tech-Buying Segment
Previous: Disney Bundles Its Way to Success

Comments
Be the first to leave a comment.
Post a Comment